Nan Goldin "Selected works"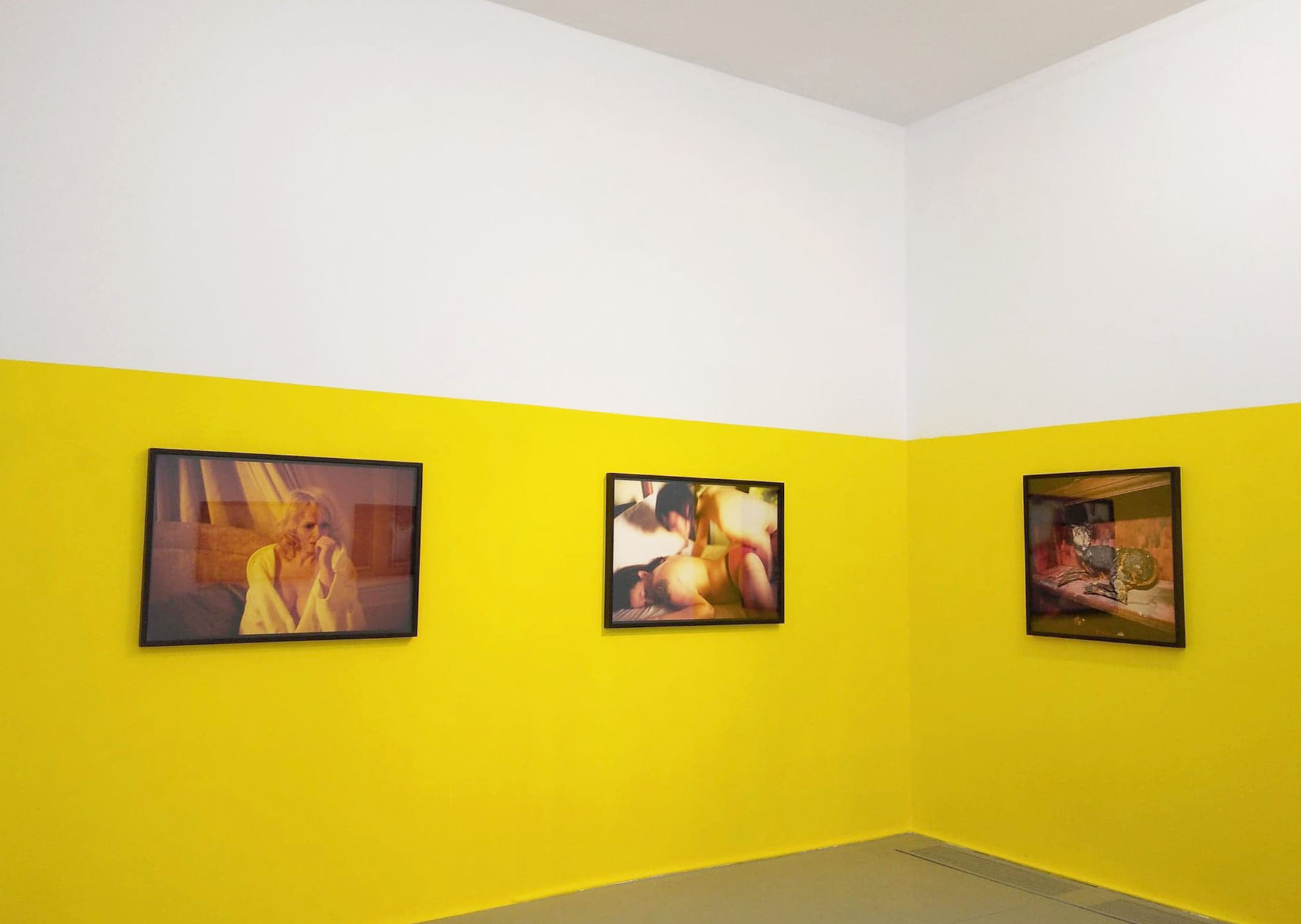 Rebecca Camhi gallery was founded in 1995, in Athens, Greece. The gallery was initially located on Sophokleous street, on the top floor of a pre-war building overlooking the Parthenon. Since 2008, Rebecca Camhi gallery has moved to a new space in a neoclassical building in Metaxourgeio, Athens downtown. The gallery handles works of all media, including painting, sculpture, photography, film, video, drawing and engravings. For almost 25 years, the gallery's artistic agenda has been focusing on contemporary art by promoting and collaborating with international art figures including Nan Goldin, Nobuyoshi Araki, Julian Opie, Ross Bleckner, Sean Landers, Rita Ackermann, Guy Limone, Tracey Moffatt, Bill Owens, Philip Taaffe, Sylvie Fleury, Karen Kilimnik, Lily Ludlow as well as representing well-known Greek artists in the international arena such as Konstantin Kakanias, Deanna Maganias, Takis, Angelo Plessas, Mantalina Psoma and Nikos Alexiou. Since its beginning, the gallery has participated in numerous international art fairs such as Frieze, Arco, Art Basel, the Armory Show, Art Brussels and has also supported the local art fair of Greece, Art Athina. 
While it maintains its philosophy of exhibiting contemporary artists, the gallery also focuses on advisory services, dealing privately and helping out potential collectors to buy the right art works and build great collections.  Beyond its regular programme it is often hosting various activities such as lectures, workshops, book receptions and special events to benefit various organizations.