The big Kiosk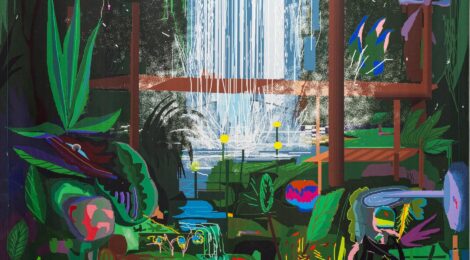 The Big Kiosk
Alexandros Georgiou, Konstantin Kakanias, Nobuyoshi Araki, DeAnna Maganias, Nan Goldin, Ross Blecker, Rita Ackermann, Karen Kilimnik, Moris Ganis, Zisis Bliatkas, Sylvie Fleury, Eleni Kotsoni, Elpi Saranti, Philip Taaffe, Karen Yasinsky and Zoë Paul
I was thinking about the limitations of booths at art fairs and the current discussion around art, how it is seen and the art trade. So we are opening an exhibition at the gallery with a variety of works called "The Big Kiosk". All the works that do not fit in the small booth of the fair, will find their place in the spacious Big Kiosk.s I shared my idea with an internationally acclaimed Polish artist, who now lives in Athens, and she told me "go for it, Rebecca style, go crazy".
Until Friday March 3rd
Join us for an exhibition full of artworks, colours, fabrics, objects.
For more information contact us at
gallery@rebeccacamhi.com or 210 5233049